All of us here at Cabinetpak Kitchens want to thank you for the opportunity to work for you.
Since 1971, thousands of Puget Sound residents have entrusted Cabinetpak with their kitchen and bath remodeling projects. There are lots of decisions you have to make when choosing a reputable contractor. We want you to feel confident and comfortable with Cabinetpak Kitchens. The following information about the operations of Cabinetpak Kitchens should help you with your decision making process.
Cabinetpak was established in September of 1971 by Ray and Nadine Whelan.
The Cabinetpak Team
Management:
Pete Spiess – President
Since 1985

Kirsten Heidbreder – Office Manager Since 2015

Planning:
Bob DeKam – Since 1990
Stuart Thomson -Since 2002

Shop Manager:
Dave Golob – Since 1986

Installation Team:
Ken Plank – Since 1989
Ken Smith – Since 2014
Griffin Spiess – Since 2014
I am fortunate to be working with a great group of people who enjoy what they do and take great pride in their work. We are all committed to providing our customers with a level of service that exceeds their expectations. If you have any questions or concerns, feel free to call me.
Pete Spiess – 206-632-7380
Washington State Contractor's License:
CABINK*007Q8 (Dept. of Labor and Industries 206-281-5400)
Unified Business ID:
601 – 744 – 869 – 001 (Dept. of Licensing 360-664-1400)
Federal Business ID:
91 – 1742902 (Internal Revenue Service 206-220-6037)
Contractor's Bond:
Bank of America (Northgate Branch 206-358-1866)
Insurance Carrier:
Allied Insurance (Insurance Services Group 425-775-6446)
Bank Reference:
Bank of America (Northgate Branch 206-358-1866)
Member Organizations:
Master Builders Association 1-800-522-2009
National Kitchen and Bath Association 1-800-843-6522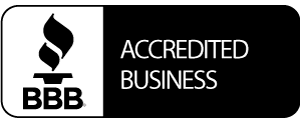 Customer References:
With decades of history behind us, it is very likely that we have worked in your neighborhood on many occasions. We would be happy to provide you with references in your area.